This article details recommendations for RJ45 cables and plugs to be used with our RJFIELD connectors.
First of all, Amphenol Socapex offers high performance Ethernet cables with SFTP shielding that are, for sure, compatible with our products. Cat5E to Cat7 cordsets (with RJ45 at both ends) and cable drums from 100 meters upwards are available.
You will find specifications in our catalogue: Ethernet cables and cordsets and how to order on pages 122-123.
Permissible outer cable diameter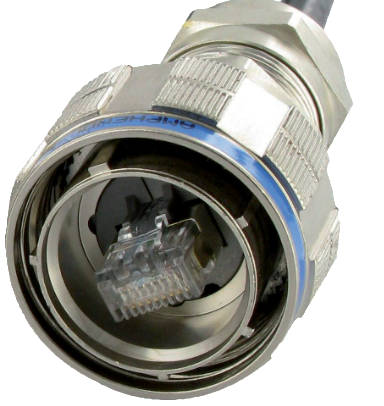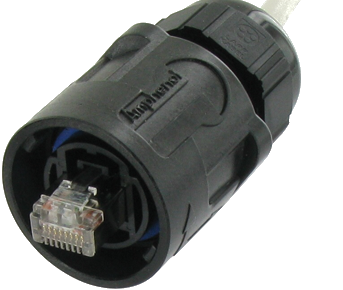 RJF / RJFTV = 6 to 12 mm (special kits and ATEX versions with sealing gland included)
RJ11F = 5 to 13 mm (ATEX versions included)
RJFRB = 5.5 to 7 mm
RJF544 = 6 to 13 mm
EMI Kits with 360° shielding backshell :

RJF / RJFTV kits = 4 to 7 mm
For other diameters, please contact us. Note that the cable is stripped before entering the backshell to make the shielding.
Suitable RJ45
Not every RJ45 plugs are compatible with our RJStop™ system. It is necessary to prefer those with "standard" dimensions and avoid ones with specific shapes, overmolding or locking systems :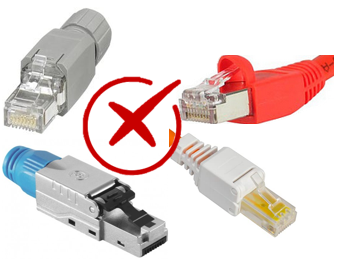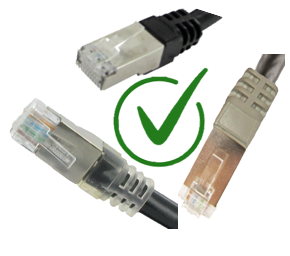 Below are examples of RJ45 plugs for which we can confirm compatibility:
Sentinel - 111S08080090H34
Molex - 44915-0001
Decelect - 8P8CRB6
Alternatively, we also offer Kits including an RJ45 FM45 Cat6A plug (available with sealing gland or 360 ° EMI backshells):

Theses kits also allow to associate a cable with a diameter over insulation up to 1.6 mm, as well as solid wires :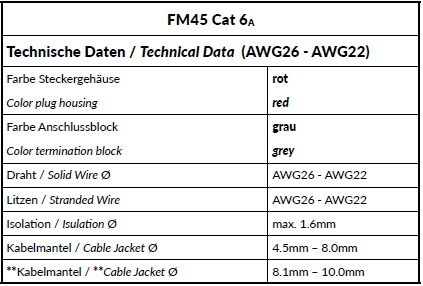 You can consult following sections from our catalog : Kits RJF + RJ45 R&M and Kits RJFTV + RJ45 R&M
Don't hesitate to ask us for further information (drawings, 3Ds, cabling instructions…).