This article shows tightening torque values for MIL series connectors.
MIL-DTL-38999 connectors and derivatives: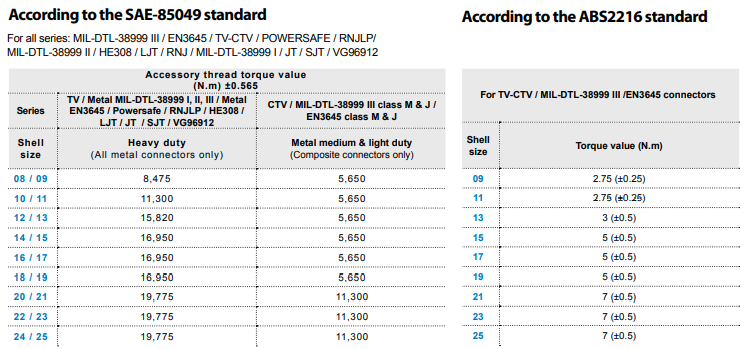 2M Micro Miniature connectors :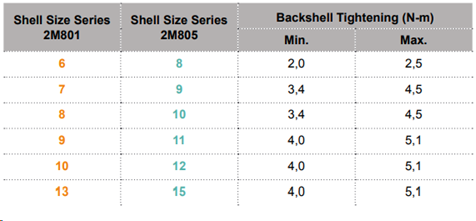 PT/451 connectors: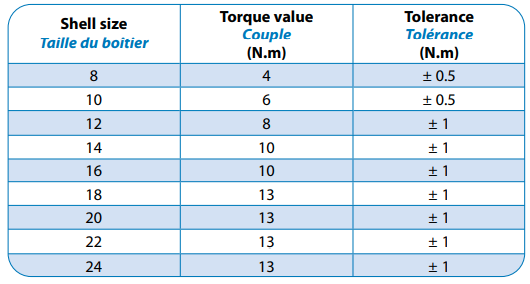 Tightening procedure:
The procedure for fitting rear fittings may vary from one equipment manufacturer to another in terms of the torque to be applied.
The use of Loctite is required or excluded.
For aluminium alloy rear accessories, if the use of Loctite is excluded, the best performance over time of the "connector + rear fitting" system is to apply the torque value once, then unscrew, apply the torque value a second time, then unscrew and finally apply the torque value a third time.
To find out how to apply torque, you can read our article: How should I proceed for tightening my backshell ? - Circular connectors